The experience of the Economy of Communion from testimonies of the first Social Week in Moldova, which is taking place these days
"The courage to grow next to the last ones"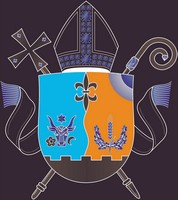 10-14 October 2011
Hotel Codru
Chisinau (Moldova)
Bishop Anton Cosa, Bishop of Chisinau, initiated the first Social Week in Moldova that reflects what is being done by other European Episcopal Conferences, especially from the Italian.
Within the program, Luigino Bruni, called to be part of the Scientific Committee for the preparation of the Social Week, will bring his own contribution in the session entitled "The prophetic witness of those who love and serve" with a report on the: Economy of Communion, The experience of the Focolare Movement. The appointment will be on 13 October at 11:15 a.m.
The Social Week was preceded by a preparatory phase which lasted one year. As a result of the group work done in preparation for the Church in Moldova, in June 2011, the Social Week "Lineamenta" was published. The Lineamenta will represents as the basic document for discussion during the socio-pastoral Social Week.
At the end of the Social Week the Diocese will provide a document that will engage the Moldovan Church in the next years, especially in the area of social ministry.
Catholics represent only a small minority in Moldova, less than 1% of believers, where the vast majority of the population is made up of Orthodox (95%), followed by Jews, Protestants and Muslims.
see the program