Even the Economy of Communion, presented as one of the solution of the current global economic crisis, is among the contributors of the Christian-Muslim Interreligious Dialogue Seminar in Kota Kinabalu, Malaysia
Interfaith Dialogue Engaging Structural Greed Today
Muslim experts and Christians of various churches will have a dialogue on the "Structural Greed" of our world today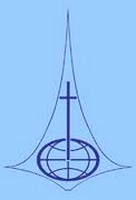 25-30 settembre 2011
Sabah Theological Seminary
Education Centre Conference Room
No 26 Jalan Pinggir, Off Jalan Istana,
Bukit Bendera, 88821
Kota Kinabalu, Sabah. Malaysia
The seminar, where religious leaders, scholars, and Christian and Muslim economists will dialogue, is sponsored by the Department of Theological Studies of the Lutheran World Federation.
In the course of the current global economic crisis, greed has been shown to be not merely an individual flaw but one that has led to the formation of formidable political and economic structures that enable a few people to seek unlimited financial gain. These expressions of structural greed often built on the backs of those who are vulnerable and poor, and ruled by unfairness and injustice stand in stark contrast to the long-held values of the Christian and Islamic traditions.
The exploitative and depleting ways in which these economic processes (in which greed has been structurally organized) are run also contribute to the environmental crisis.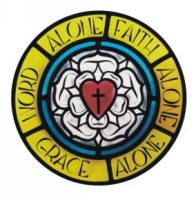 Climate change will be an additional burden on the poorest and most vulnerable people in this world, who will disproportionately suffer due to the spread of diseases, conflict over land and water, as well as food shortages often caused by unfair and imbalanced distribution rather than the lack of food.
This dialogue between Muslims and Christian religious leaders, scholars and economists is convened therefore to address this spiritual and moral crisis. It is convened with the hope that the insights and wisdoms from these two religions can open new avenues for a common voice, and indeed, common action. It could potentially be a first step in a longer process of consultation and follow up in more local settings on this important subject.
As part of the dialogue session on "Islamic Banking and the Economy of Communion," Luigino Bruni will present the EoC project as a possible way to overcome this global economic crisis.