First EoC national congress in Germany in celebration of its 20 year anniversary
An economy that wants "to give" rather than "to take"
by Winfried Baetz-Braunias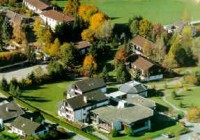 24-26 June 2011
Ottmaring Meeting Center
Eichenstr. 31,
86316 Friedberg, Germany
Globalization has created a ruthless economy characterized by finance sharks, unjust work contracts and managers who don't look anyone in the eye. The pursuance of success and profit at all costs, in an unprecedented manner today has led to damages in enterprises, private investors and workers, but most of all, the poorest members of society. However, the experiences of many entrepreneur friends of the Focolare Movement demonstrate that globalization can instead be an occasion of solidarity.
see program
The approach is that of the Economy of Communion (EoC), which proposes to share profits for the common good. Born in Brazil 20 years ago, the EoC considers investing in solidarity a success, thereby shifting the paradigm from a barbarism of the dominant "culture of taking" to the freedom of the "culture of giving." This ethos is applied to the relationship with the employees and to the destination of the profits of the company, part of which goes directly to the poor.
The first national congress that will take place from the 24th until the 26th of June 2011, will be a chance to get to know the EoC better. Through an exchange of experiences, the congress is also held in celebration of the EoC's 20 years. The Meeting Center of Ottmaring/Augsburg will play host to the congress. It is open to all the interested economic players (entrepreneurs, workers, investors, experts, economics students…) In his introductory speech entitled "There is no justice without gratuity", Prof. Dr. Peter Schallenberg (Institute of moral and social ethics of Paderborn) will explain how the prophetic experience of the EoC resonates with the encyclical "Caritas in Veritate" of Pope Benedict XVI.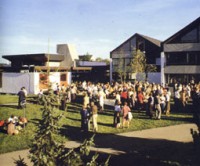 Chiara Lubich's sight of the favelas of San Paolo twenty years ago has brought about a global economic approach. Thanks to the commitment of almost 800 enterprises that adhere to the project, the EoC continues forge ahead since 1991. In addition, eight business parks have been constructed near small cities of the Focolare Movement, hundreds of projects are underway and over 300 university theses have been written on the subject. Just like any other economic-corporate approach, many have yet to be realized as the project is in its initial phase. It will require time, reflection, fine-tuning and most of all,
a continued practice to respond in "communion." We therefore invite all the EoC entrepreneurs of Germany to make a step towards this direction.