Important representatives of the economy in the Vatican for an ethics in finance, in the summit organized by the Pontifical Council of Justice and Peace, in collaboration with the Pontifical Athenaeum Regina Apostolorum and the Fidelis International Institute
Executive Summit on Ethics for the Business World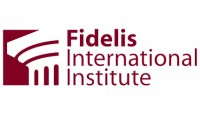 Cardinal Tarcisio Bertone, Vatican Secretary of State, will give the opening for the two-day Executive Summit on Ethics for the Business World, which will take place at the Vatican on June 16 and 17.
Summit speakers will be entrepreneurs, financiers, senior management (CEOs) and university professors coming from every part of the world, among of which are Andy Zelleke from Harvard, Lorenzo Bini Smaghi from BCE, Lo Kai Ming (CEO from Hong Kong), Ines Kolmsee (CEO of the SKW steel company) and Ken Resnick (Vice President and General Counsel of the General Electric Oil & Gas).  
Alberto Ferrucci
will intervene at Panel 3: "
Caritas and Truth in the World of Business
," presenting the message of the youth "
From San Paolo to the world
," which was launched on May 29 at San Paolo, on the occasion of the closing day of the 20 years of EoC event in Brazil.
see

program
This is an important event as representatives from the business and finance world will offer a real and informed contribution about the key issues raised by the Encyclical
Caritas in Veritate
 that Pope Benedict XVI promulgated almost two years ago, on June 29, 2009.
It is perhaps the first time that the international business community is confronted with new and different issues, no longer contained within the grounds of economics and finance, to share a strategic vision in the "best practices" implemented in the business. Ethics is not antithesis to the business, but is inherent to it. It relies on principles such as brotherhood, responsibility and the desire to pursue actions inspired by the conscience and the truth.
Why are the economy, politics, technology, science not able to offer perspectives and shared practices for the integral development of man?
It is to answer this question that the organizers of the convention called for a study of perspective and analysis that is capable of inspiring administrators, directors, and entrepreneurs in the ideal of economic growth in harmony with the dignity of the person, transcendent being. Remember the words of Benedict XVI: "Charity in truth is the principal driving force behind the authentic development of every person and of all humanity" (see CV, 1).
For information: Dr. Ricardo Sánchez Serrano, email: This email address is being protected from spambots. You need JavaScript enabled to view it. cell: 346 874 37 17