Economy of Communion 1991-2011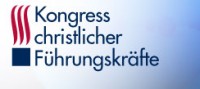 25 February 2011, 19:00
Raum Neu-Delhi / Ebene 3
CongressCenter Nürnberg,
Messezentrum – CCN Ost,
90471 Nürnberg.
The Congress of Christian Executives of Companies takes place in Germany every two years, with the growing presence of representatives from politics and economics. Born out of the initiative of the liberal Evangelical churches and enriched in time with the relationship of the biggest Churches, this year it takes place in Nuremberg from the 24th to the 26th of February. The theme "Conducting business with values" aims to highlight an economic approach which springs from the Bible's point of view.
see invitation
During the congress, experts will be holding specialization courses on management, corporate operations, family businesses and various prospective for the youth. All the questions regarding the life of the company, whether its environment promotes welfare or discomfort, will be discussed from the Christian point of view. Over 5000 participants are expected to attend.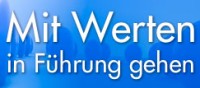 The Economy of Communion will be present during the three days of the congress with a stand and a presentation of the project, open to all, on the evening of the 25th of February. On this occasion, the foundations of the EOC along with some experiences in Germany and other parts of the world will be presented. There will be a group of German EOC entrepreneurs present and many young economists from Germany and Austria.