The Archdiocese of Crotone S. Severina, together with the EoC and Settimane Sociali present:
Mediterranean School of Civil Economy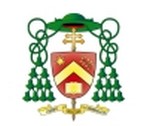 June 5, 2010, 9:00 AM
Sala Camera di Commercio
Piazza Castello, 20
88900 Crotone KR
Good Wins: "Forming Oneself With Signs That Make Dreams Come True"
This is the title of the next Mediterranean School of Civil Economy that will presented on June 5, 2010, in Crotone, through a day meeting.
During this time of economic and civil crisis, the diocese of Crotone presents the opportunity to know and deepen in a different way of living economy and business, through the light of the best Italian tradition and in line with the Encyclical "Caritas in Veritate".
The meeting wants to be a laboratory that would give wings to the dreams of young people and give them concrete signs of hope. It wishes to be a chance to imagine and build together a way for development in Calabria, a way that arises from the heart of our Mediterranean culture, that is sustainable and capable of a future.
The day meeting will include a series of presentations in the morning by: Sr.Alessandra Smerilli, Luigino Bruni, Irene Giordano and Giuseppe Pintus, Vincenzo Bova, Alberto Frassineti and Angela De Fazio. Mons.Domenico Graziani, bishop of Crotone, will close the morning session.
The afternoon will include on workshops on various topics: Civil Business, cooperation, active citizenship, development models, lifestyles and environment.
See brochure