Interview with Stefano Bartolini, Leonardo Becchetti and Stefano Zamagni
by Antonella Ferrucci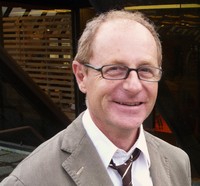 Professor Bartolini, in the long editorial in yesterday's Washington Post, "The Italian Job" said the world economy depends on Italy: after having praised the measures taken by the Monti government, the WP however, argues that Italy must start growing again. In your book "The Manifesto for happiness," you argue that the deterioration of relationships, the main source of increasing unhappiness, paradoxically generates growth. If it is so, is there really need to grow? How do we reconcile these two aspects, the "need for growth" and the pursuit of happiness? And is there a growth that is compatible with happiness?
Yes there exists a growth compatible with happiness: it depends on the "social quality" of growth and the social economic model undertaken. If economic growth is associated with a deterioration of relations between people, in this case, happiness decreases.
The American situation demonstrates this: in the last 30 years the United States have grown a lot from the economic point of view and parallel to this relations between the Americans, they were heavily damaged and people are more unhappy now than they were 30 years ago. The point then is to adopt economic and social models that do not combine growth to a deterioration of relations. For example, compared to the American model, that of Europe itself is more inclusive, produces less hazard.
That said there remain some big question marks in indicating economic growth as a way out to the Italian public debt problems. First, is growth really possible? Economic growth has been decreasing in all Western countries in recent decades. Every decade shows a lower average economic growth of the previous decade and this happened from the 50's onwards. Second question: can growth actually be the way out of the Italian public debt? I have strong doubts, but I think other formulas would work much better. A very simple one would be a moderate inflation, because inflation reduces the real value of debt, a strategy widely used in the years before the euro.
Another problem stems from the fact that economic growth generates public spending and an example is that of health spending. An extensive epidemiological literature shows that relational goods are a key determinant of human health, communities and entire countries. The real health risk factors are social: when we go for a checkup the doctor asks us if we smoke, if we eat healthy, if we exercise, etc. But studies show that there are much higher risk factors that have to do with social deprivation. People who live alone or in conflict situations tend to get sick a lot more. Now if we were to adopt a model from which follows an impoverishment of relationships to achieve growth, this will generate expenses. The way to reduce health costs is to improve the quality of relationships among people and there are many ways to do this. It is basically a matter of social organization. Health is, as we say in my region, "the drain in the sink of social malaise" because all the problems of social malaise, from loneliness to communication difficulties, tend to become health problems. An example which is completely analogous is the expenditure on security. The problems of social unrest eventually become public order problems, ending with the increase spending on security. So my prescription for a remedy to the problem of Italian public debt is as follows: build a more cohesive society where relations between people are facilitated which will contain public spending, alongside; the level of debt could be reduced gradually with a moderate inflation.
Professor Becchetti, ordinary people feel powerless in the face of the crisis. Is there something that each of us can do every day to help out?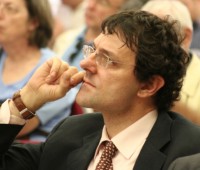 What positive approach can we adopt beginning January 1, 2012 to do something positive and effective?
We cannot blame powers greater than us because we have the enormous power of consumption and asset manager: we are the market. If in the market there is supply and demand, we are the demand. If tomorrow 50% of citizens decide when to buy or save and reward those leading companies that reconcile economic value, social and environmental responsibility, the world has already changed. Even today there are only small amounts of responsible consumers, and businesses rush to publicize their real or alleged ethics. Much still can change but only if we learn to fully utilize this potential we have. We have to do it because this is a form of "far-sighted self-interest." We cannot complain about working conditions in our country and then not prefer, when they consume the product of a society to reconcile protection of good work and efficiency, compared to one that is less so. The market goes where demand pushes it, and the opposite often happens with companies artificially influencing the demand, therefore we must reverse this relationship, we have to tell companies what we want.
What are the prospects, the most interesting and innovative ideas that you see as the way out of the crisis? Even in the short term.
We need to act at various levels: the first is the reform of financial institutions. In the world there is a lot of money, the problem is the use of this liquidity for motives I would call speculative gambling, rather than to finance longer-term businesses. Here you need to create mechanisms that encourage the use of cash virtuously. There are many ways to do this, from transaction tax rules on capitalization of banks, Basel factors, etc. Without this critical step, as has already happened, we waste resources. On the other hand, in times of crisis and difficulty, it is necessary to create new relationships of trust between countries. Relations of trust are superior to market relations in the short term where there is a herd effect, there is panic. From this point of view, the current crisis could have been avoided if there had been direct loans at subsidized interest rates between countries. With regard to development in general, we must learn how to create economic value in a manner that is sustainable environmentally and socially.
One way is definitely the one offered by the green revolution. I think of creating jobs in energy efficient habitations, in introducing electric cars, converting to renewable energy, creating the "interGrid," a network of local networks able to produce and sell energy on the global system. There are so many other things you can do to improve our public budget. For example, almost no one says that the state has a debt of almost 80 billion euros, which cannot be collected for gambling licenses because it has been liberalized in Italy. With regard to investments needed, a few days ago a survey was released on broadband access. I am currently in Romania and here the internet is 3-4 times faster than in Italy. Our country is at 75th place in the world with regard to network speed. The cables that run across Italy from north to south are not able to carry the mass information that circulates and which would need investments, not too high for it will cause an important relapse on the productivity of the companies.
Professor Zamagni, Professor Bartolini has little doubt that the much desired growth is actually possible. What do you think?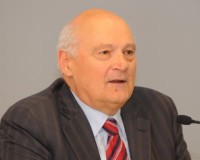 I think we need to discern and distinguish between the concept of "growth" and "development." I prefer to talk about development and not growth because development is a word derived from Latin, characterized by the "s" that comes before the word that negates it. Development therefore literally means "to remove tangles," wherein tangles are understood as links, chains. Then the concept of development is immanent in the human person. The human nature is in trouble if it does not develop! The law of nature is to develop and the plants and animals tell us this. It is confusing because many speak of growth which is only one of the three dimensions of development, mainly the purely quantitative-material. When one speaks of growth, the GDP is referred to.
It is clear that the quantitative dimension tied to the concept of growth does not do justice to the concept of development, which also encompasses two other additional dimensions: socio-relational and spiritual. It is therefore necessary to have the objective to increase the "integral human development." This means that in this phase of history we need not necessarily increase the GDP, as long as the other two dimensions will increase, not considering the calculations of the GDP, such as that of relational goods. For example, in the spiritual dimension, culture and heritage come to play. Now the cultural and relational goods do not pollute or destroy the environment. Of course at some stage we need to focus on the quantitative dimension of historical material. If today we go to Africa, we cannot talk about the spiritual dimension if children die of hunger or do not have medicines. But this crisis in the West did not make people eat less; rather it is reducing the quality of life in the other two dimensions. Let us think of personal services. Here's my proposal: the law of the nature of life is development, which means "to remove the tangles." Love the development who loves freedom and democracy. Let us increase development by creating jobs that produce relational goods, cultural heritage, knowledge and common goods. If we manage to do this, we will find the quadrature of the circle, we will develop without polluting and above all without reducing the quality of life.
And if someone were to ask me, give me a practical example that demonstrates that what you say is not an abstraction and that it is possible, I would point to the project of the Economy of Communion. The EoC companies had realized before others that the keyword is in development not growth, and development also includes the two other components which in this historical moment we need most. Although this has never been pointed out, in my opinion when Chiara made the famous three-way division of the profits of firms in the economy of communion, a third, a third, a third, which is an exact breakdown, but not ideal-typical, referred to these three dimensions of development. There is little to be done, there is a paradigm that always comes back in different forms, and it is the Trinitarian paradigm.