Interdisciplinary Conference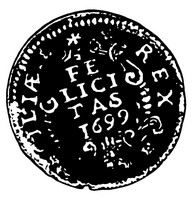 4-5 June, 2013
St. Thomas Aquinas University
Largo Angelicum, 1
00184 Roma
Public happiness was one of the mottos of the European classic school of political and civil economy, particularly on the Continent. This expression underlined the natural social dimension of human happiness, and the analysis of the link between economy and welfare as the main subject of the newborn economic science. Currently, happiness studies mainly emphasize individual well-being, and its connections with other economic and social variables.
The key social dimension of happiness is no longer at the center of political economy today, as it was in the early days of the discipline. In the present time of crisis we need to focus on the social nature of economic science: analyses of social capital, relational goods, and other social dimensions are an outgrowth of happiness studies, with a special new attention for policy implications, and therefore for the political and social dimensions of well-being. This conference will focus on the social and policy dimensions of happiness, and their connections with empirical, theoretical and historical issues.
Keynote speakers include: Robert Sugden, Bruno Frey, Carol Graham, Serge-Christophe Kolm, Carol Ryff, Alois Stutzer, Nicholas Theocharakis, Ruut Veenhoven and Stefano Zamagni.


Proposals of less than 500 words, focusing on the specific issue of the workshop, should be sent to: O endereço de e-mail address está sendo protegido de spambots. Você precisa ativar o JavaScript enabled para vê-lo.
Deadline for proposals: March 31, 2013
Reply to proposals: May 1, 2013
Scientific Committee:
Helen Alford, U. St. Thomas, Rome
Stefano Bartolini, U. Siena
Leonardo Becchetti, U. Rome Tor Vergata
Luigino Bruni, Lumsa University, Rome
Vittorio Pelligra, U. Cagliari
Pier Luigi Porta, U. Milan-Bicocca
Maurizio Pugno, U. Cassino
Alessandra Smerilli, UEA, Norwich
Luca Stanca, U. Milan-Bicocca
Stefano Zamagni, Johns Hopkins University, Bologna
The Conference is organized by:
• LUMSA University, Rome
• University of Milan - Bicocca
• University of Rome - Tor Vergata
• St. Thomas Aquinas University, Rome
• HEIRS, CISEPS, IREC