Details

Published: Sunday, 14 May 2017 12:39
Written by Antonella Ferrucci
Hits: 2411
Entrepreneurs, workers and scholars from 49 countries are meeting in Rome to offer Pope Francis the modest but suffered result of twenty-five years of counter-current efforts to develop a productive communion open to the excluded.
by Alberto Ferrucci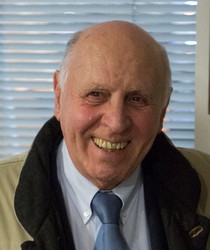 from the pdf EoC Report 2016 (2.11 MB) on the "Economy of Communion - A New Culture" - Editorial insert of Città Nuova n.2/2017 - february 2017
This report of the year 2016 is being published in the days when the operators of the Economy of Communion from all over the world gather in Rome to meet Pope Francis. They will have the opportunity to offer the following things to the Holy Father: the operational business parks in Europe and Latin America, the life of communion of the workers of more than eight hundred companies, the support provided to thousands of poor people, schooling for their children, the associations that organise trainings and support networks for new companies and young entrepreneurs, the productive and social projects as well as the support for the university of the culture of unity and the dialogue with contemporary culture.