Details

Published: Thursday, 11 February 2016 21:16
Written by Antonella Ferrucci
Hits: 1632
Entrepreneurs and workers have offered their time, expertise and resources to create new enterprises. It is a first response to the appeals of Pope Francis for an economy that does not forget the poor.
by Alberto Ferrucci
from the EoC Report 2014-2015 on the "Economy of Communion - A New Culture" no. 42 Editorial insert of Città Nuova no. 2 - 2016 - February 2016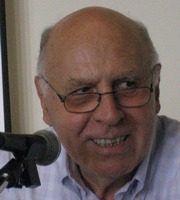 The Economy of Communion has reached its 25 years milestone. In fact, it was born in 1943, from an intuition of Chiara Lubich who as a young girl got inspired by the Gospel while she was taking refuge in the shelters during the bombings: she could respond to the immense love of God for her, in the - perhaps short - lifetime she still had, pouring out her love for those around her who were frightened and insecure, and especially towards the weak, the suffering and the lonely.
Even today, unfortunately, there are people who are terrorized by bombs: the echo of their torment comes to us through the media - in the words of those who fled after losing everything - and from the beaches scattered by abandoned bodies of adults and children whose lives have been taken prematurely.