Details

Written by

Luigino Bruni

Hits: 487
Narrative Capitals/9 Childlike spirit is the summit of adult life
by Luigino Bruni
published in Avvenire on 07/01/2018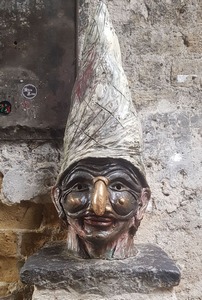 "But one had to be talented to be able to age without becoming an adult ".
Jacques Brel-Franco BattiatoThe Song of Old Lovers (La canzone dei vecchi amanti)
Every organization and every community would like to have members who authentically identify with their institutional mission, genuinely love its narratives and truly believe in what they say and do. This difficult operation of sincere individual identification with the institutional mission succeeds very well in the context of ideal-driven communities and organizations (IDO), especially when ideals are so high that they puncture the sky and let us glimpse paradise. This creates a perfect synergy between the individual and the community. Everyone believes, hopes, loves and desires the things of all others, without this "socialization of the heart" being experienced as the alienation and expropriation of the hearts of individuals.