Details

Written by

Carolina Carbonell

Hits: 354
The stories of EoC companies do not always have an ending because they never end.
by Carolina Carbonell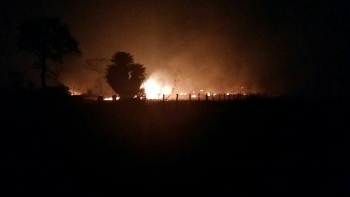 Aldo Calliera is the owner of the agricultural EoC company El Alba in Santiago del Estero, in the north of Argentina, and has already been the protagonist of another story on the EoC site: ...Di cavalli e mandriani (story available only in Italian – the tr.).
On Saturday 19 August, Aldo sent us a photo of the flames that were burning his field with great force. In his message he told us: "I have worked as a fire-fighter with my colleagues for two days now. In a couple of hours we lost the fruit of many years of ecological care of the native forests and all that grew on the agricultural plots". The next day further news arrived: "Last night we had another very complicated case of fire, but it is already under control".